Best Boxing Day Walks in the UK
Back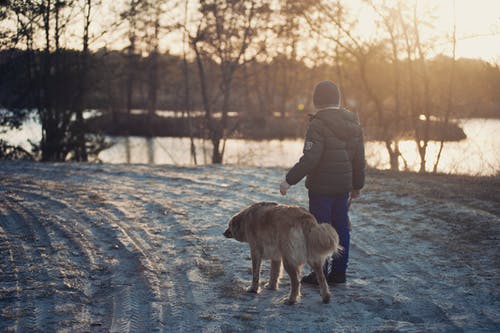 Taking your dog for a walk on Boxing Day is a great way for the both of you to work off some of those fesitive indulgences. Where you decide to take your furry friend could depend on a number of factors, including the weather, where you live, your dog's exercise requirements and many more. Your chosen destination, having looked at these considerations, will then dictate what things you should take along with you. You should also remember that whatever you take along with you, that any rubbish or dog poo bags are either suitably disposed of in bins (if they are available), even better, is taken home with you for recycling in an appropriate way.
Where can I walk my dog on Boxing Day in the UK?
What should I take with me on a Boxing Day walk?
Depending on the weather, and whereabouts you have chosen to walk, consider taking some of the following items along with you.
Dog Boots
If the weather is especially cold and frosty, your dog could be at risk of suffering frostbite on his paws. Ice and snow can become "balled up" between a dog's toes, causing painful sores. This can be prevented by fitting your dog with special dog booties. The boots are waterproof, lightweight, and easy to fit, and they will protect your pup from the effects of walking on frozen ground or snow.
Dog Coats
A warm dog is a happy dog, take a look at some of these options.
Dog Water Bottle and Collapsible Dog Bowl
Make sure that you take enough water with you- for yourself, but more importantly, (in our opinion), your dog.
Dog Towels
Whilst any old towel will do the job, there are some out there that go that extra mile in making your life easier, and lets be honest, who wouldn't want that?
Dog Poo Bags
Even this lovely job can be made easier for you! At The Good Kennel Guide we would always encourage you to use biodegradable poo bags to reduce the plastic going to landfill.
Portable Dog Washers
Sometimes a towel, even an all singing all dancing towel, won't quite cut the mustard. If your dog is the ultimate "mucky pup", have a look at these life savers.
Where shall I go on a Boxing Day walk with my dog?
The list of possible Boxing Day dog walks in the UK is endless, but here are a few of the favourites from the team at The Good Kennel Guide to get you started (please check bank holiday opening times in advance).
Crystal Palace Park to Nunhead Cemetry, London - London's first picture gallery, a remarkable museum and a park fit for a queen are among the gems to explore on this section. From Crystal Palace Park to Nunhead Cemetery, with an option to divert to Dulwich Park, this is the final section of the Green Chain walk. At just over five miles, with the option to detour through pretty Dulwich Park, you can find out more about the 1851 Great Exhibition, Horniman Museum and Dulwich Art Gallery en route. And in Crystal Palace Park, Sydenham Hill Wood and Dulwich Park well-behaved dogs can roam free – often a rare treat in London.

Mutts O'Muckhart, Dollar, Scotland - A secure, lit, fun and sociable dog park with approximately 2 acres of secure sensory play area and a double entry gate system. The area consists of a hill with paths cut out, a flat area for ball play and there is some agility equipment to the side of the main play area. This is a great place for your dog to interact with like sized dogs, which also provides a change of routine. Mutts is open early morning, evenings and weekends and there is wi-fi, snacks and hot/cold drinks. The owner is in attendance at all times, dog first aid qualified, fully insured, and local authority approved.

Wells-next-the-Sea, Norfolk - For soft white sands with a picturesque backdrop of beach huts and pinewoods, this beach is stunning for both dog and owner. Enter from the car park at the far end, where there is a lovely café which caters for dogs. The beach is best at low tide, when the sands are fantastically vast.

Rhaeadr Ddu Waterfalls, Wales - This dog-friendly walk is around 2-mile long but, although relatively short, is certainly not lacking amazing views. Starting by the charming little village of Ganllwyd, you can follow the gurgling River Gamlan upstream. After crossing a bridge, you'll find yourself in front of the picturesque Rhaeadr Ddu, the 'black waterfalls' in Welsh. You and your dog can then venture through the peaceful oak woodland of Coed Ganllwyd, a quiet national nature reserve. Thanks to its wet climate, this gorge is also the site with the most liveworts and mosses in the whole North West Europe.Although you're never too far from the main road, this forest really looks like you've been transported to the other side of the world.

Preston Guild Wheel Walk, Lancashire - If your feeling particually ambitious, this is a 21-mile walk circling Preston, and bringing the countryside in reach of the city. This trail was actually established by the Council, and takes in a surprisingly diverse range of landscapes. Riverside, woodlands, nature reserves, and docks, this walk has it all. The route is mainly off-road and traffic free, providing a scenic and safe route for all the family to use. If the full 21 miles is not for you, the route can be joined at various points to form shorter walks to suit you and your dogs abilities.

Porkellis Moor, Cornwall - This marshland, once part of the Penrose Estate, is now cared for by the National Trust. There are two entrances to the moor, both highlighted by National Trust signposts.The entrance furthest up the hill takes you through a windy path to the remains of old mine works and past the River Cober. With woods, water and fields, it's a great place for you and your dog to explore. Afterwards why not relax at the dog friendly "The Star" which also provide homemade treats for pup as well as delicious offerings for the two-legged guests.
How can I walk my dog safely in the dark?
A Boxing Day walk with your dog is the perfect way to round off the Christmas holidays. Wherever you decide to take your dog for their walk, remember to kit both them and yourselves out accordingly. Don't be tempted to go too far if your dog isn't used to lots of exercise or is elderly. Also bear in mind that being December, it will get dark early, you might want to check out our article on how to walk your dog safely at night for our tips on how to do this safely. Most of all, enjoy and make memories!
See also:
What are the best dog safety lights?
Best Walking Shoes for Dog Walkers
Best Bags and Packs for Dog Walking
Boxing Day dog walks in the UK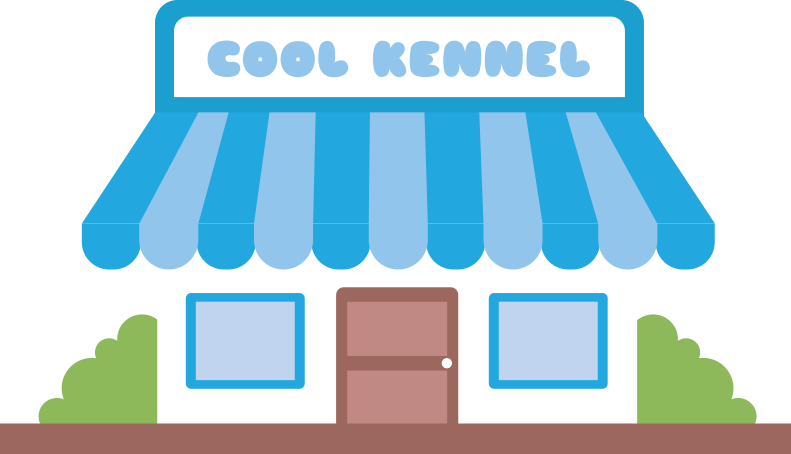 Good Dogs. Good Kennels.
The Good Kennel Guide takes the stress out of dog boarding by only listing licensed kennels and boarders who meet the standards required by the Animal Boarding Act 1963.

All kennels and boarders that hold a valid licence have a free listing on the website which kennel owners and boarders can "claim" by creating a free account - this allows them to personalise some of their listing and interact with dog owners.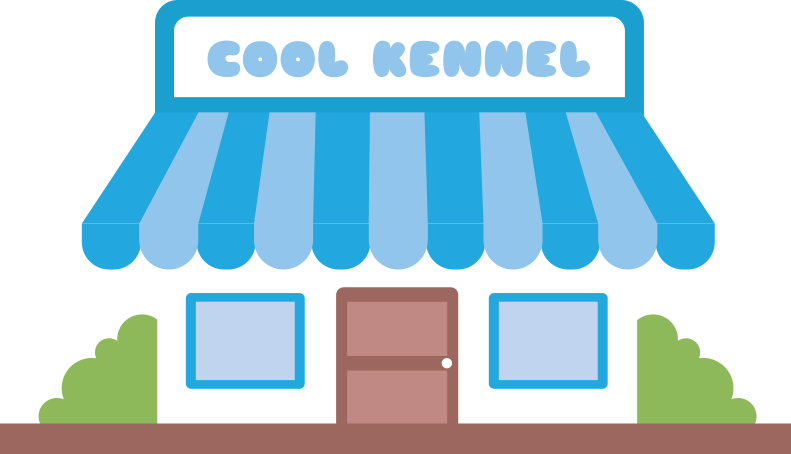 An easy-to-use system for dog owners
The Good Kennel Guide takes the stress out of dog boarding by only listing licensed kennels and boarders who meet the standards required by the Animal Boarding Act 1963.

Dog owners can sign up and create a profile here - it's really simple, and only takes a few moments.

Add your dog to your private profile to submit enquiries to kennel owners and boarders, send messages, and leave reviews following boarding.
Kennel Locations