Best Advent Calendars for Dogs 2021
Back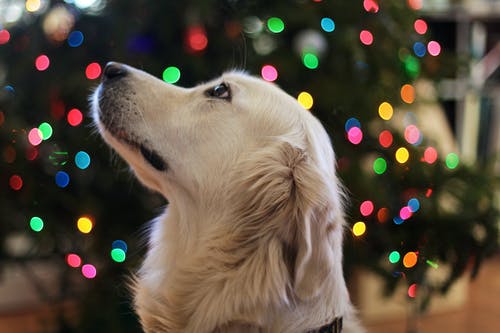 Anyone who has a dog knows that, like any pet, they really are a member of the family in their own right. They have certainly helped us a lot this year offering unwavering support and unconditional love (read our article on How our dogs saved us during lockdown). What better way of thanking them, and showing our reciprocal love, appreciation and adoration than including them in the Christmas festivities. There are many ways that you can do this, but one thing that you can do to spread the joy throughout the whole festive period, is to get them an advent calendar for dogs.
It's true that whether your dog is completely oblivious to the festivities or a full on dog Christmasist (climbing the Christmas tree anyone?), these daily treats to make them feel the love throughout December are sure to put a big smile on their face.
What are the different types of Advent Calendar for Dogs?
Like advent calendars for humans there are a few different types of advent calendar to choose from for your treasured pooch. Many of the advent calendars on the market contain treats and are designed for one off use, these come in all sorts of fun designs, as well as being cheaper than advent calendars that are designed to be used for more than one year. However, if you are interested in sustainability (as well as value for money) you might choose to invest in an advent calendar that is refillable and becomes part of your Christmas traditions every year, this also gives you the ability to choose one which fits with your own style, colour scheme of your other Christmas decor or to more carefully select your dog's favourite treats. Other options on offer are to go for individual treats for your dog and spreading them out so they have one per day, you can get festive date pins and stickers to help you with this. Finally, if you are feeling super creative you could always have a go at making your own advent calendar.
As with all things dog there is a huge range of different treats that you can find inside advent calendars so consider what flavours your dog likes best, will they prefer their favourite treats or something different for a change, or do you want to go super indulgent. There are also many healthy dog treat versions too if your dog is on a diet, there is still no reason for them to miss out. You can also go the route of rewarding them differently, by giving them extra love and cuddles, taking them for a nice long walk, teaching them a trick or buying them a new toy.
Here is The Good Kennel Guide's Favourite Advent Calendars for Dogs in 2021
Overall Best Advent Calendar for Dogs
Scrumbles Dog Advent Calendar £8.00
The family-run, gut-friendly pet food company Scrumbles is back this festive season with its much-loved advent calendars. With fun, festive designs and yummy, tummy friendly treats inside, the brand is set to delight dogs around the country. Contains calming dog treats and dental treats that support your dog's digestive health.
For us this Advent Calendar provides the best offering in terms of looking smart on your mantelpiece, variety of treats for your dog that won't upset their tummy and value for money.
Plus you can purchase a Scrumbles Advent Calendar for cats £8.00 just to make sure that your feline friends don't get jealous!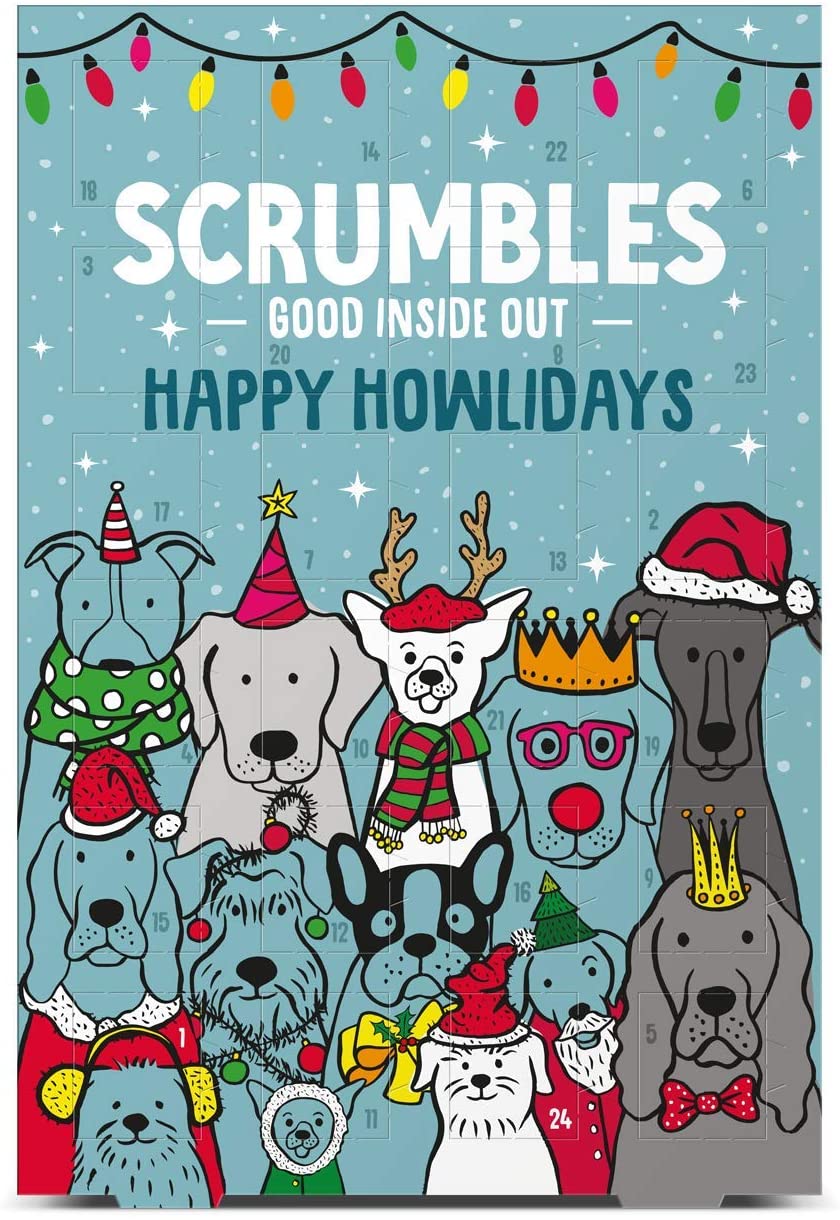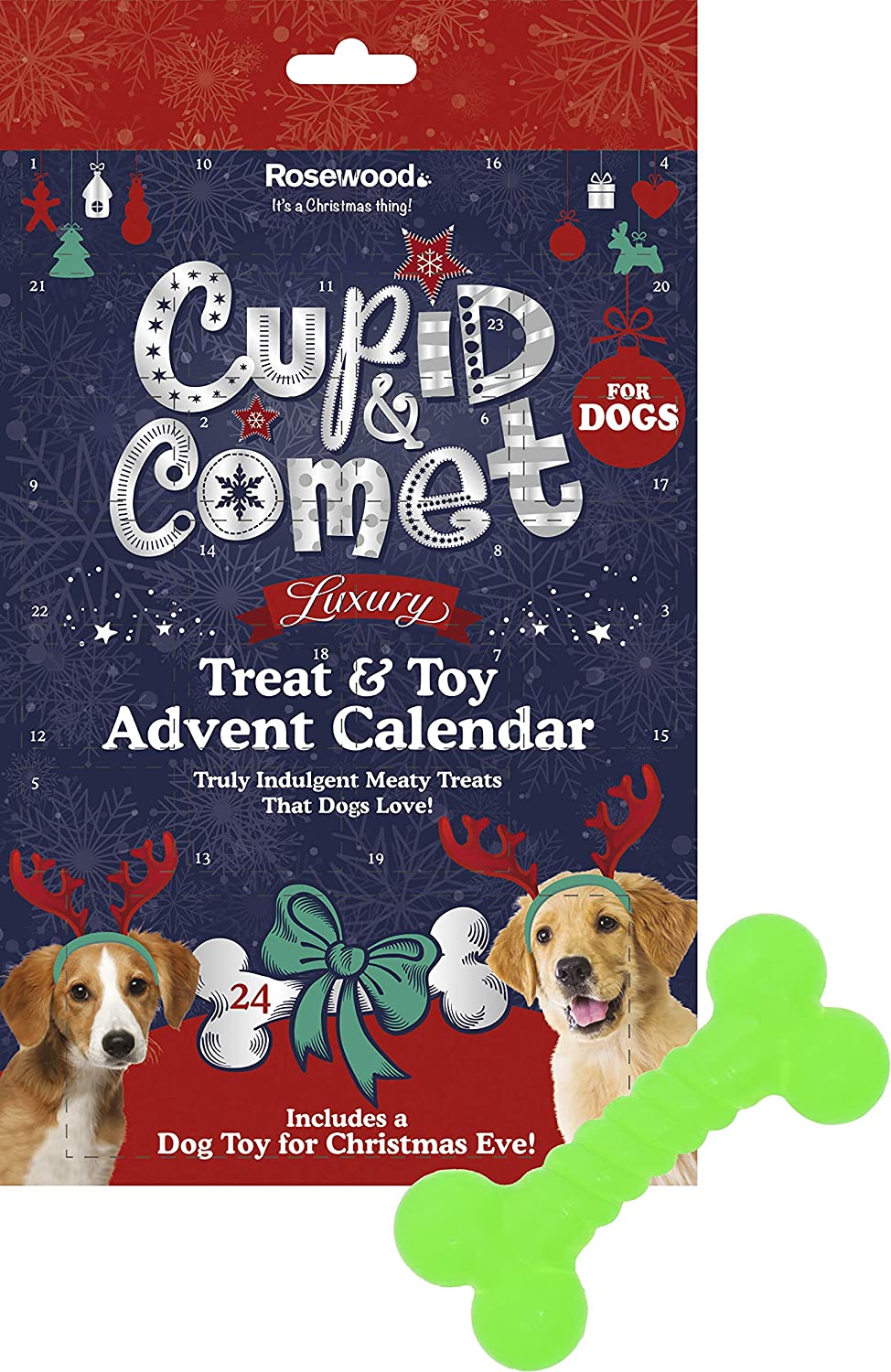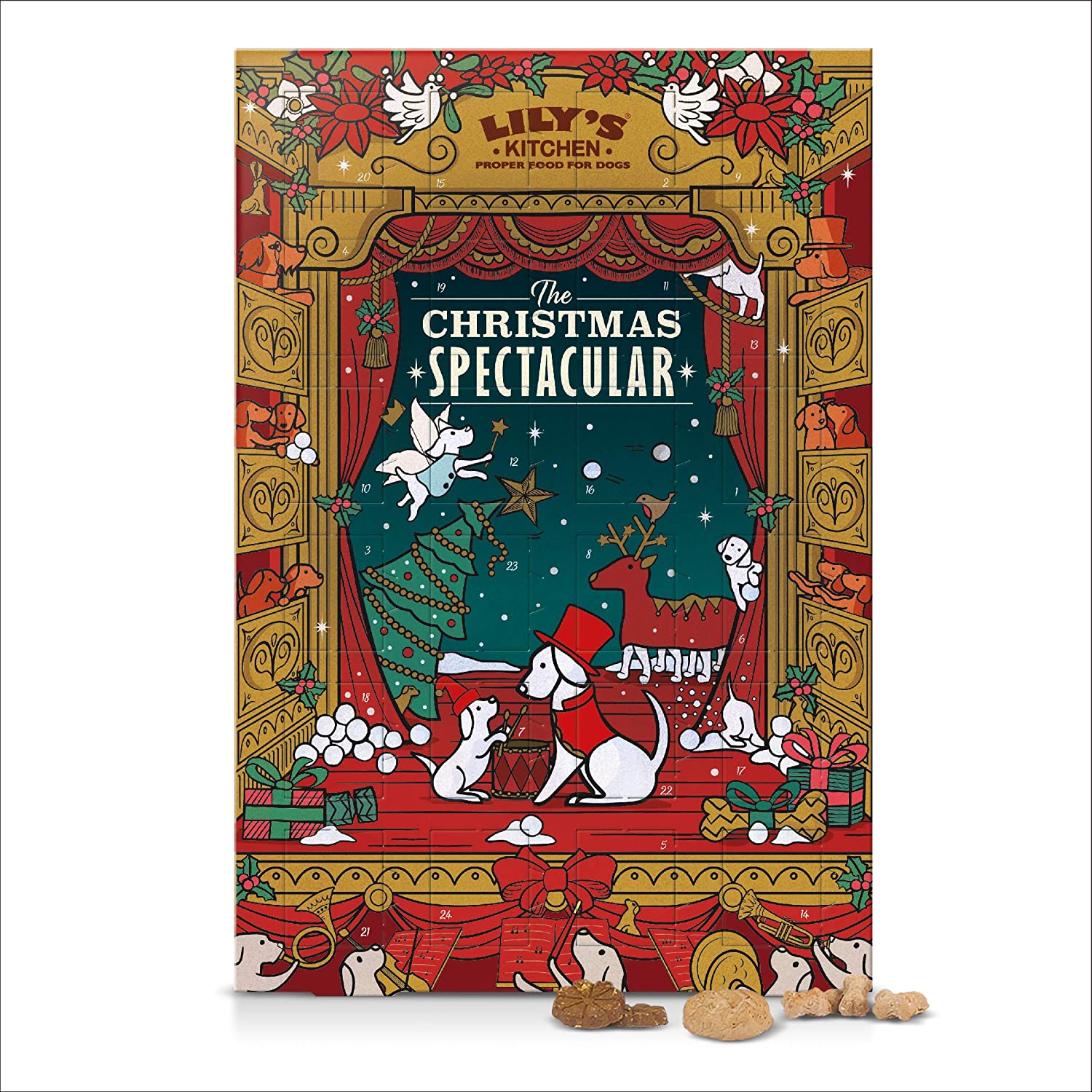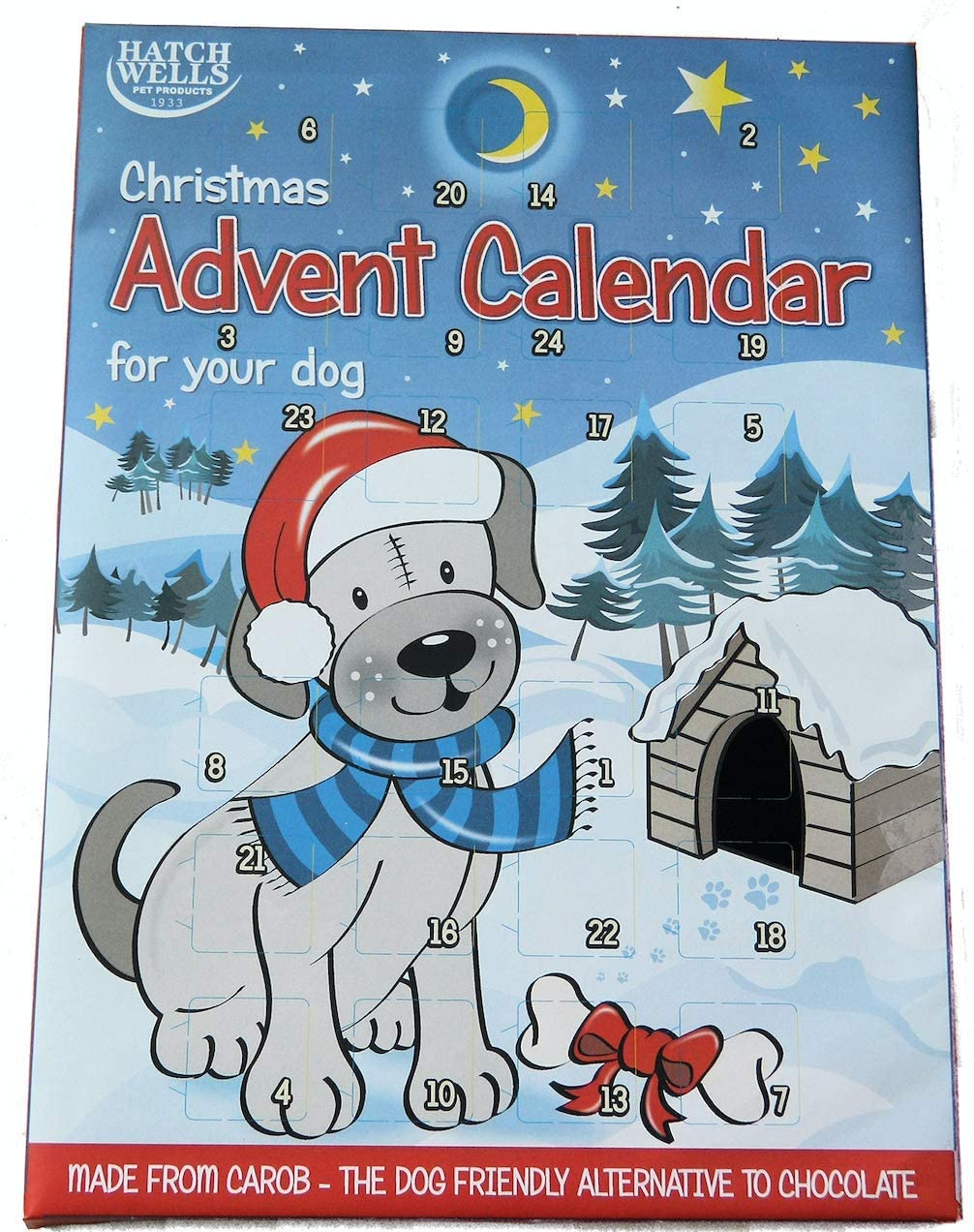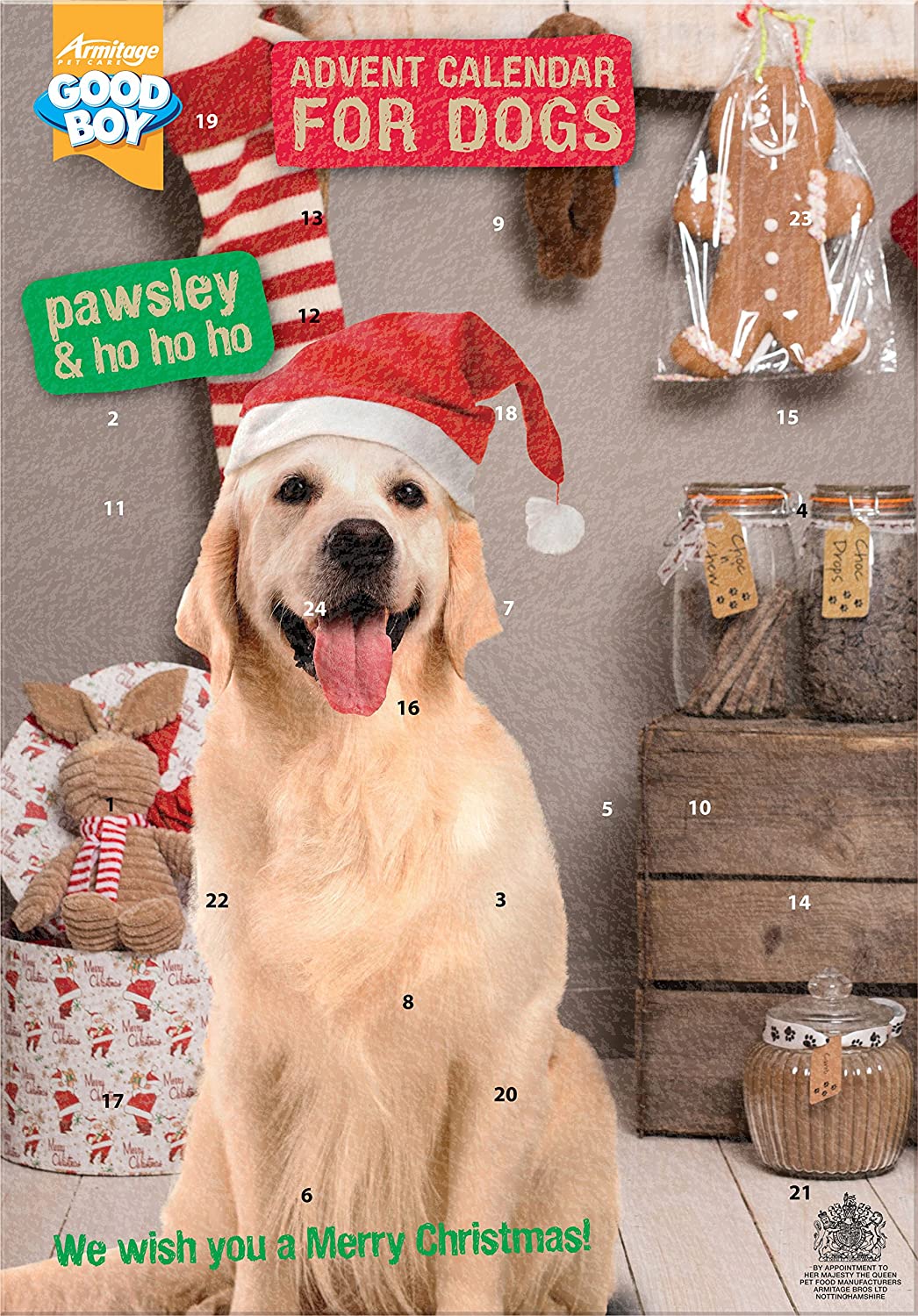 Best Refillable Advent Calendars for Dogs
Refillable advent calendars, whilst being more expensive initially are a good way of getting your dog involved in the excitement as they will know what is coming when you get it out each year. It also means that you can go to town on design and pick something that will really fit in with your other Christmas decorations.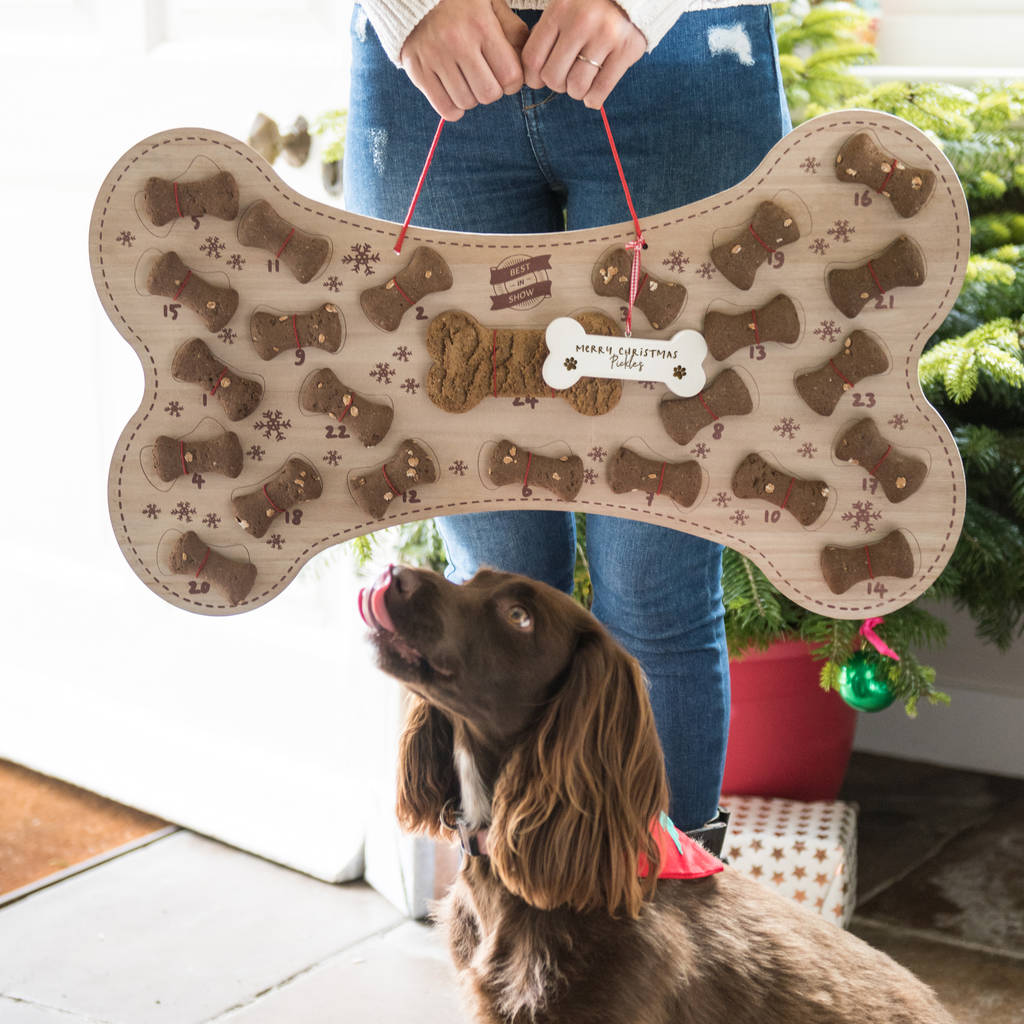 Can I make my own Advent Calendar for my dog?
If you really want to go to town and make your dog's advent calendar extra special you could try these great make your own. If you don't want to start entirely from scratch you have two options, either using refillable bags and labels or stickers, or by using specially printed advent calendar fabric. The fabric can be attached to backing and sewn to create 24 pockets which you can fill with your dog's favourite treats.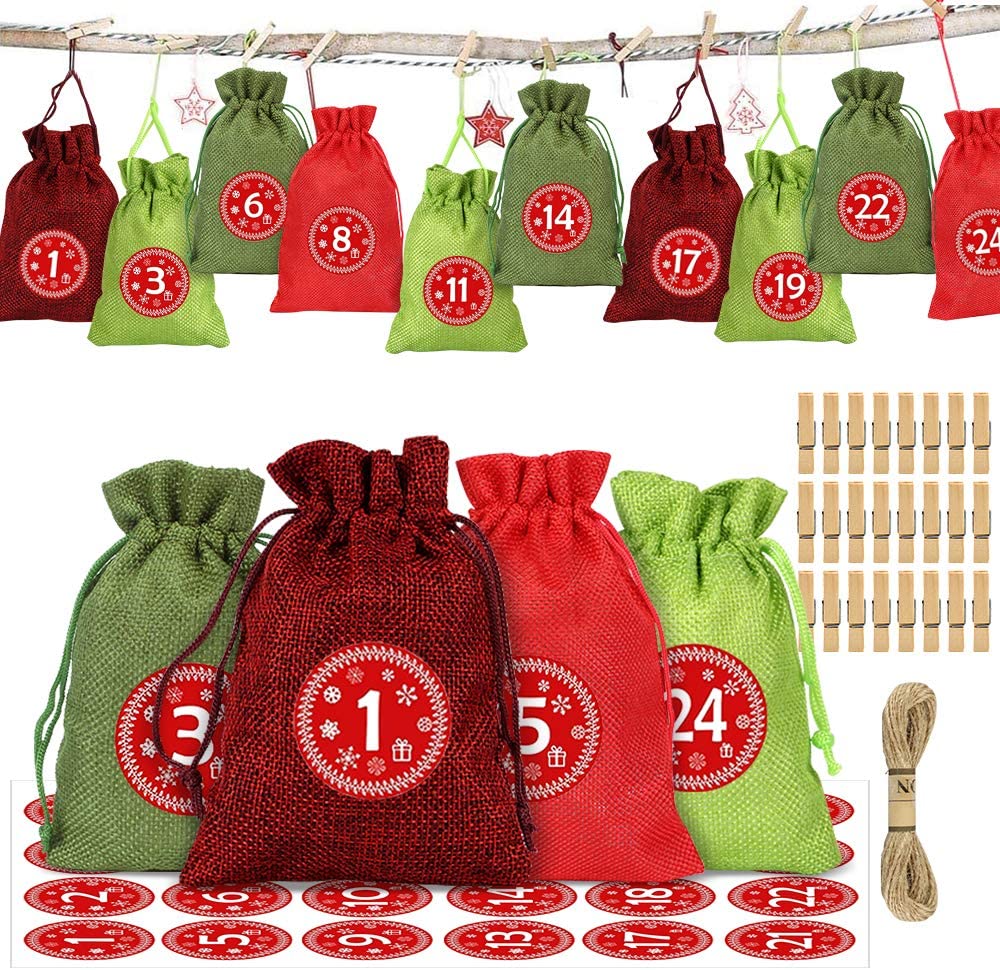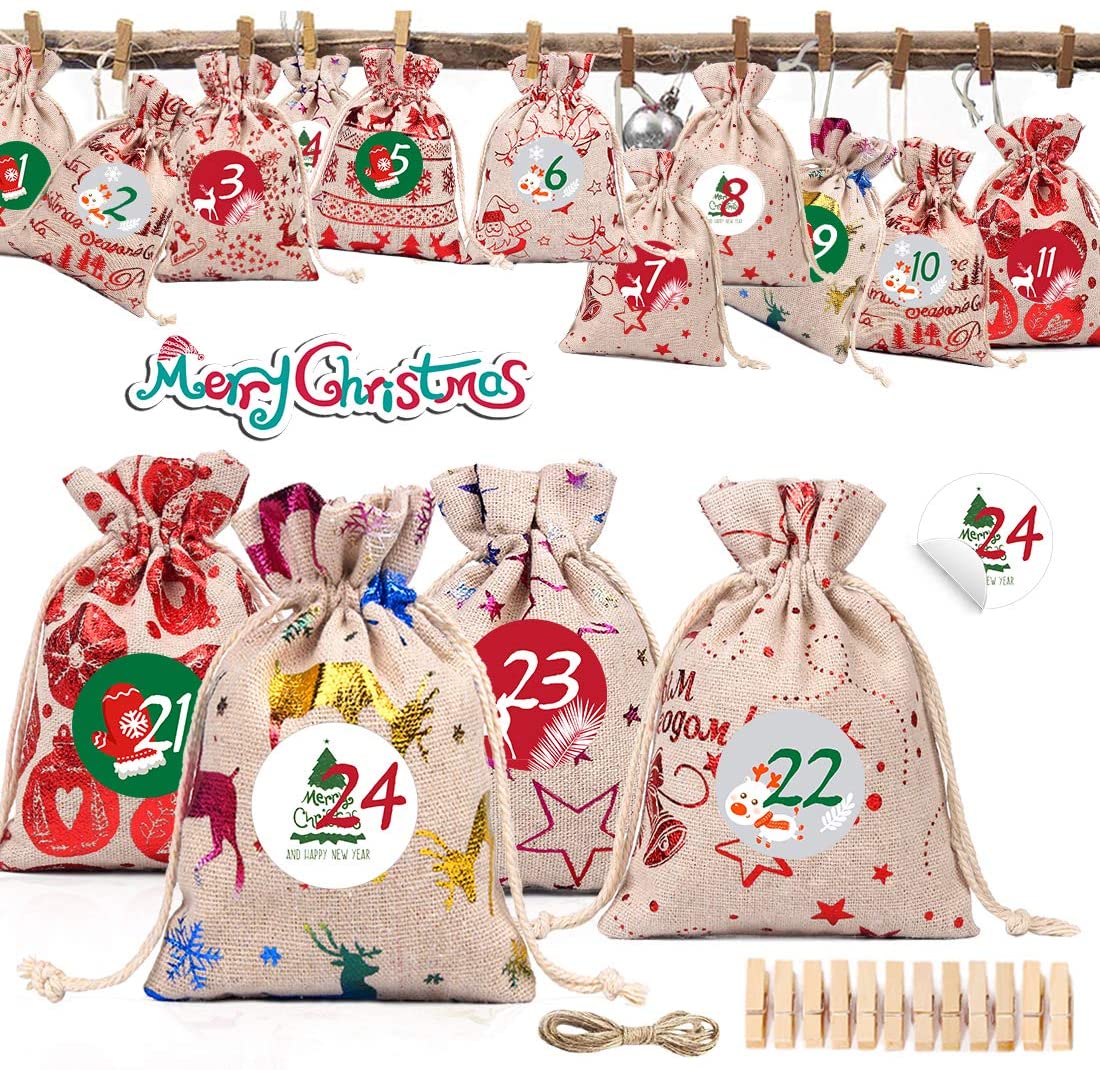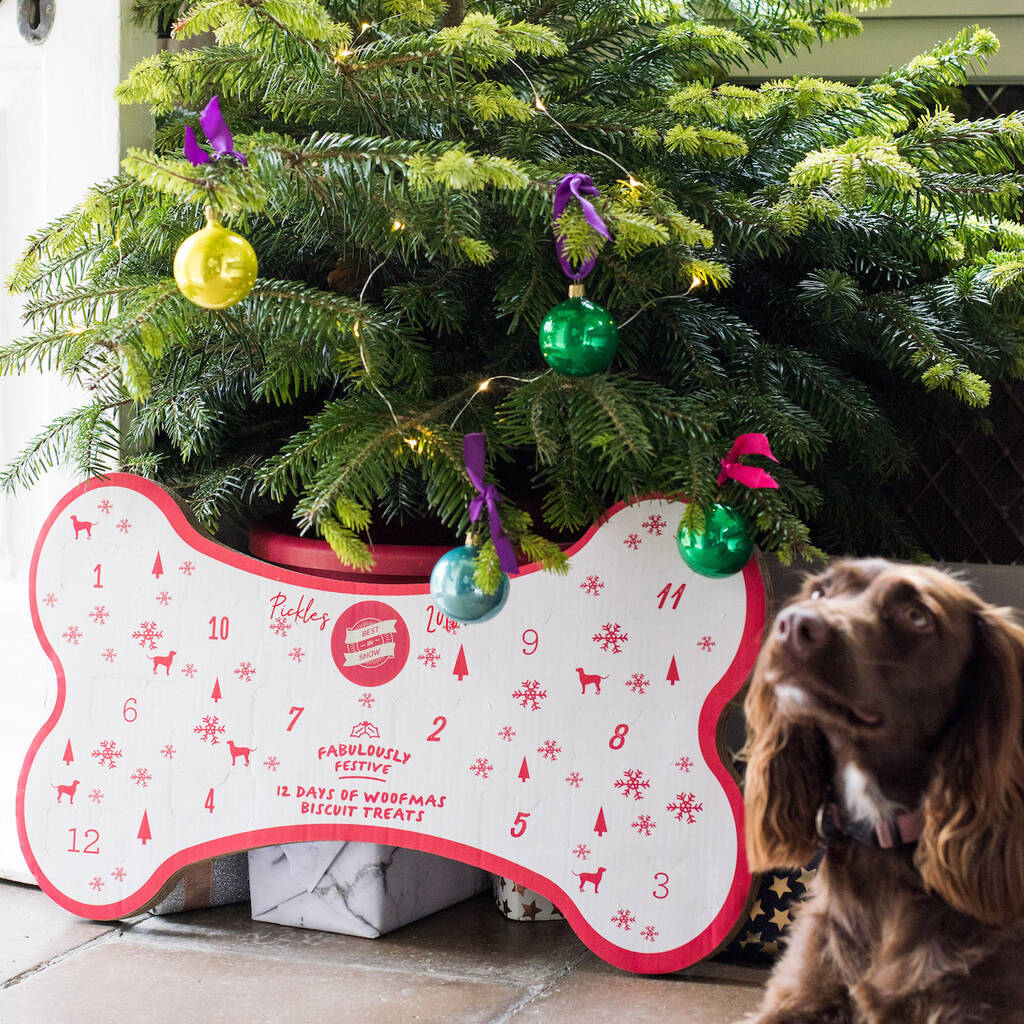 Advent Calendars for Dogs
Similar Articles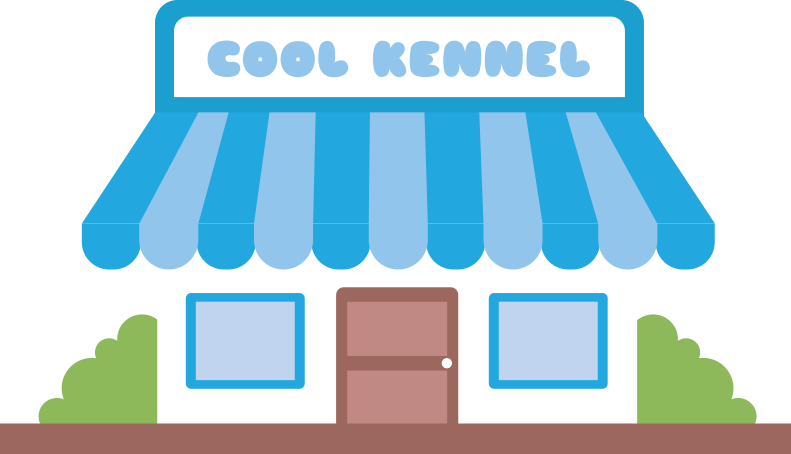 Good Dogs. Good Kennels.
The Good Kennel Guide takes the stress out of dog boarding by only listing licensed kennels and boarders who meet the standards required by the Animal Licensing (Licensing of Activities Involving Animals) Regulations 2018.

All kennels and boarders that hold a valid licence have a free listing on the website which kennel owners and boarders can "claim" by creating a free account - this allows them to personalise some of their listing and interact with dog owners.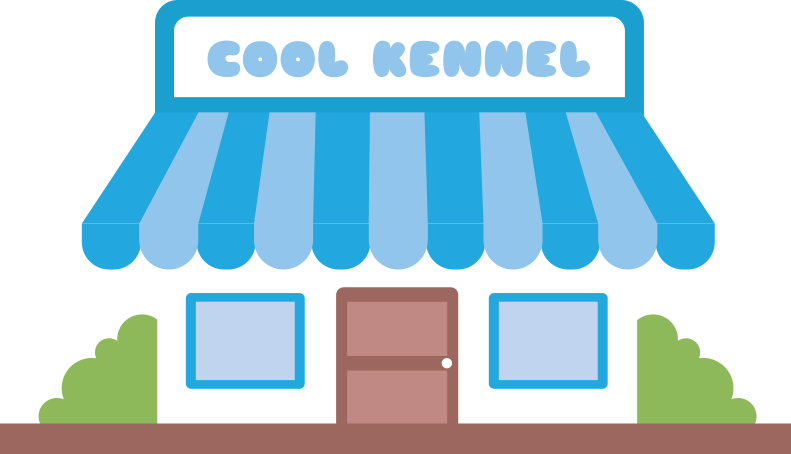 An easy-to-use system for dog owners
The Good Kennel Guide takes the stress out of dog boarding by only listing licensed kennels and boarders who meet the standards required by the Animal Boarding Act 1963.

Dog owners can sign up and create a profile here - it's really simple, and only takes a few moments.

Add your dog to your private profile to submit enquiries to kennel owners and boarders, send messages, and leave reviews following boarding.
Kennel Locations