Best Cars for Dogs and Dog Owners
Back
As a nation of dog lovers, undoubtably we take our dogs into account in every decision we make. Why then, would buying a car be any different? Ofcourse, depending upon your dog and their experiences they may love going in the car and others may loathe it. At The Good Kennel Guide we recommend taking your dog for regular, short trips in the car whether you need to do it for your daily life (and walks) or not, as this increases your dogs' exposure to being in the car and to associating it with good things. It can also help if your dog is a little on the excitable, or even nervous side, as it shows them that being in the car is perfectly normal and nothing to chase their tail about. It is important that your dog has a positive association with the car and all of the fun and excitement it brings, rather than just a trip to the vets or a long and uncomfortable journey. So, what would be our top picks and tips for you and your hounds' next road trip?
What should dog owners take into consideration when buying a new car?
The first thing that you will want to factor into your decision making process is the size of your dog. Granted, if you have a chihuahua or a french bulldog this will be less of a consideration than if you have a great dane but this has to be a factor that will instantly limit and inform your choice of car. You should take this into account as much as the number of human passengers you will be able to accomodate. If you have more than one dog you will need to take this into account too as you might need to make sure that a larger dog is not going to crush a smaller dog if the car goes around a bend. It is important that your new car has enough space to comfortably accomodate your dog- which means enough space to move around (a bit) and to lie down comfortably. You do not want enough space for them to pace around constantly or so little space that they have to stand or sit up all of the time as this might cause an injury if you have to make a sudden stop and it will also instantly put them on edge about where they are going.
Secondly, you should think about what breed of dog you have. For example, some breeds, like labradors, are prone to arthritis and joint problems as they get older. This might mean that having a car with a low loading bay which is easier to jump into without causing injury would be a big priority for you. You might also want to look at cars that come with foldaway ramps for older or smaller dogs to use when getting in and out of the car. You might also want to take into account your own physical condition- is it low enough for you to comfortably lift your dog into if needed. Other breeds might be more prone to excitement and respond better to being in a smaller boot, with a dog guard fitted to separate them from you (for safety) whilst also allowing them the comfort of seeing (and hearing) you whilst you are driving. This would avoid any potential risk of them jumping on you and distracting you from the road. Some dogs will also have a preference for the security that a dog seat belt or their own dog-proof compartment provides.
The third thing that you will want to factor into your decision making are the things that make your dog, well, your dog. For example, do they like to see and hear you in the car, or do they prefer some peace and quiet? Will they make a bolt out of the boot as soon as it is opened or wait patiently for you to tell them when it is safe to disembark? Do they tend to move around alot or will they curl up and go to sleep in the car? If you have more than one dog do they need to be kept together or kept apart during a long journey? There are so many weird and wonderful things that make our pets unique so it is important to ensure that you cater for all of your dogs quirks and foibles too (hey, none of us are perfect after all).
Finally and inevitably, price will be a keen factor for anyone buying a new car. As dog owners that all important word comes into play:- Value. What car is big enough, robust enough, hard wearing enough and at the very best price so as to perfectly complement yours and your dogs' lifestyle (and most importantly the toy/bone/treat budget).
Best Estate Car for Dogs and Dog Owners
The Mercedes E-Class Estate comes out on top for us due to its quality finishes, refined style, quiet running and luxurious feel (who said being a dog owner meant waving goodbye to comfort). With its sharp but smooth engine it is great for longer journeys with your beloved pooch. The E-Class Estate has 670 litres of boot space and offers some optional extras which will make a real difference to dog owners such as folding protective mats and automatic boot closing (to free up your hands and get you walking in double quick time). What's more the load bay folds completely flat ensuring that your dog is less likely to knock themselves getting in or out and reducing the risk of injury.
Best of the rest
The Skoda Octavia Estate offers 610 litres of boot space and has optional extras including a dog seat belt and back seat protection.
The Suzuki Swace has lots of dog walk friendly features as standard such as heated front seats and steering wheel, dual zone climate control, rear camera and eight inch touchscreen and smartphone connectivity.
Seat and Cupra Leon Estate are easy for your dog to jump into have an enjoyable ride and great fuel efficiency (more than 50mpg in the 1.5 litre engine model).
The Volkswagen Passat Estate has a whopping 650 litre load bay, low access and sleek styling.
Best SUV for Dogs and Dog Owners
The Landrover Defender has to come out top for us with its' off road capability, toughness and range of bespoke pet accessories. The most recent models are also kitted out with the most up to date technology. Choose between the Pet Loadspace Protection Pack (luggage partition, quilted liner, spill resistant bowl), Pet Transportation Pack (Foldable pet carrier, spill resistant bowl and rubber matt), Pet Care and Access Pack (luggage partition, quilted liner, pet access ramp and portable rinse system), and Pet Rear Seat Protection Pack (protective second row seat cover and spill resistent bowl).
Best of the rest
The Dacia Duster is great value starting at just £15k and offering 445 litres of boot space (expanding to a whopping 1,623 litres when the rear seats are folded flat).
The Ssangyong Rexton has an option of five or seven seats and even includes third row air conditioning which your dog will love in the summer months.
The Nissan X-Trail is spacious and comfortable. You can even add on a "Paw Pack" bundle for options including a slide away ramp, boot liner, hanging storage rack for dog leads, spill resistant bowl and dog bed, though we note that this is a little pricey at £600 a pop.
Mini Countryman are on a mission with The Dogs Trust to "help the nation's dogs travel happier" this includes some nifty features such as an automatically opening boot when you wiggle your foot under the rear bumper. However, the high profile boot might make this less suitable for some dog breeds.
The Seat Tarraco offers seven seats and 700 litres of boot space once the seats are folded flat.
The Mercedes-Benz GLB also offers a choice of five or seven seats and a load bay of 700 litres.
Best Hatchbacks for Dogs and Dog Owners
The Ford Puma wins for us with a good compromise between the amount of space available (456 litres of boot space is fair for most small and medium dogs) and some clever practical solutions such as a height adjustable boot floor (helping minimise knocks and painful paw scrapes). We love the excellent Ford "Megabox", 80 litres of clever, waterproof, washable, drainable storage space under the boot floor. The high boot might rule this out for some breeds though.
Best of the rest
The Skoda Octavia is great value for a family hatch, it also has a generously sized tailgate and a pretty amazing 6 litre load bay.
The Volkswagen Golf is smaller (380 litre boot space) but is still big enough for most small or medium dogs.
Best Electric and Hybrid Cars for Dogs and Dog Owners
Like many car owners you might be thinking about what benefits an electric or hybrid car might bring. Along with knowing that you are helping the environment you will benefit from lower running costs, a saving on road tax and exemptions from emission based charges. Many electic cars are more expensive up front and also if you wish to fit a faster charger at your home but prices are coming down rapidly compared to a couple of years ago making this a much more affordable option for many.
The Citroen E-Berlingo is our winner here with 775 litres of boot space in the standard "M" spec model, and an unbelievable 1,050 litres in the XL model (once the two extra removable seats have been taken out). The range isn't the best for an electric car (170 miles) but this is more than enough for day to day running and it could also be a benefit for dog owners to have to stop regularly on long journeys to allow their dogs to stretch their legs and go to the loo. Additional benefits include separate opening for the boot rear window (so you can pass treats, water and cuddles without opening the boot entirely) and the optional "modutop" overhead locker allowing you to store extras in the boot without compromising the space for your dog too much.
Best of the rest
The Honda Jazz is a hybrid with "magic seats" , these are cleverly engineered rear seats which fold flat and come out entirely giving you valuable extra space in this small, but practical car.
The Tesla Model Y has a practical SUV type body and 854 litres of boot space (not to mention the 117 litres in the front truck, or "frunk"). All Tesla cars come with "dog mode" which is a clever climate control system that maintains the temperature of the car whilst informing any concerned passerby that the system is in use, making it safe and comfortable for you to leave your dog in the car for very short periods of time.
What car is best for Dog Owners
Similar Articles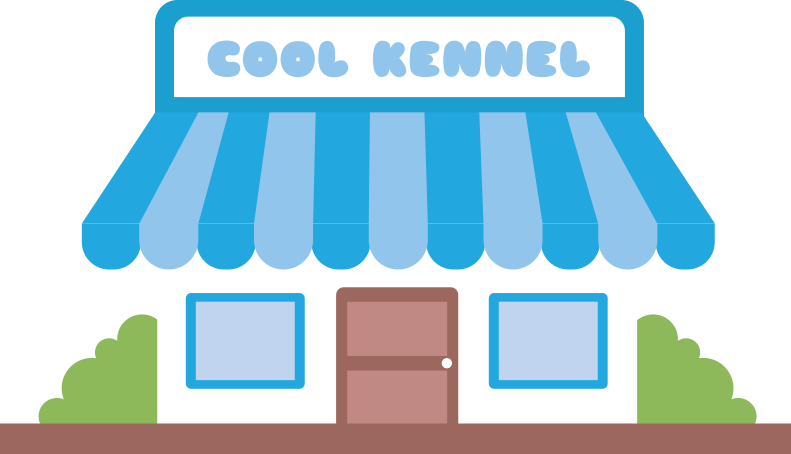 Good Dogs. Good Kennels.
The Good Kennel Guide takes the stress out of dog boarding by only listing licensed kennels and boarders who meet the standards required by the Animal Licensing (Licensing of Activities Involving Animals) Regulations 2018.

All kennels and boarders that hold a valid licence have a free listing on the website which kennel owners and boarders can "claim" by creating a free account - this allows them to personalise some of their listing and interact with dog owners.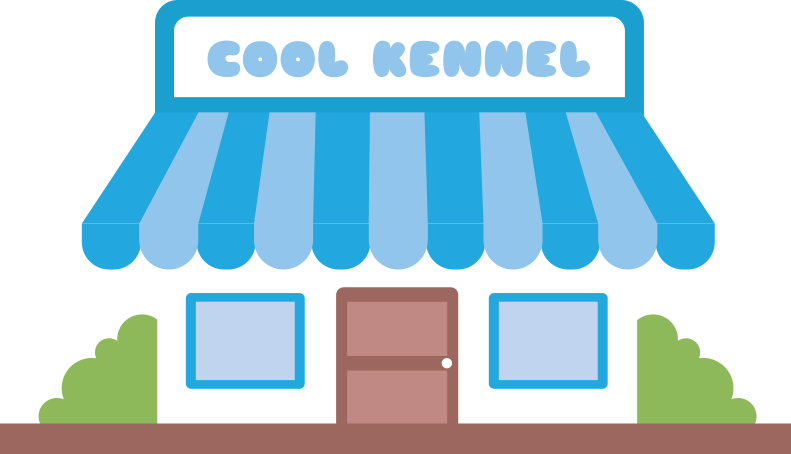 An easy-to-use system for dog owners
The Good Kennel Guide takes the stress out of dog boarding by only listing licensed kennels and boarders who meet the standards required by the Animal Boarding Act 1963.

Dog owners can sign up and create a profile here - it's really simple, and only takes a few moments.

Add your dog to your private profile to submit enquiries to kennel owners and boarders, send messages, and leave reviews following boarding.
Kennel Locations